REGENERATION LOCATIONS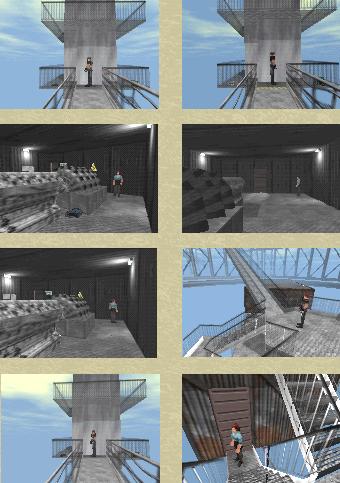 Tournament Popularity Rating: n/a
Regeneration Points: 8
Body Armor Locations: 2
Best Characters:
Siberian Special Forces
Janus Marine
Popular Weapon Picks:
Special Notes:
this level is only available if you are using a GameShark or Action Replay.
framerate is poor.
this level is playable with up to 4 players, although the framerate will drop with more than 2 players.
the viewable distance shortens with the more players used in this level.
for the best game possible, it is recommended that you use All Snipers, LTK mode, and No Radar. This setup makes the framerate virtually a non issue.
the flooring is glitchy in that a mine or similar weapon thrown from above, will fall through the entire cradle structure.