WEAPON DAMAGE ANALYSIS
How To Use This Data:
Weapons are listed according to a damage "class" rating.
A player has 8 bar of health, which is extended to 16 bar with body ARMOR. This information is listed in the right side of each chart.
The red coloured areas of the chart represent the damage inficted for each body location which are listed at the top of the chart (head, body, limb).
At the top of each chart, you can find the actual damage listed for each body location. The chart is a graphical representation of the same data.
Use this information during a game when deciding what location to hit on your opponent, based on their remaining health. Find the weapon that will kill an opponent with one shot even when hitting a LIMB.
Cycle through your weapons to find the fastest firing weapon or a weapon with a large ammo capacity that will kill your opponent with one shot.
To use this information effectively, you must realize the minimum damage or "worst case scenario" if you hit an opponent in the LIMB. For example, a KLOBB would be a bad choice if an opponent has more than 0.5 health because hitting a LIMB means you won't kill them. However, the KLOBB becomes an excellent choice if your opponent has 0.5 or "no bar" because regardless of where you hit them, (aside from a weapon hit) they will be killed. In this example while playing SNIPER RIFLES, the Klobb is a much better choice for a weapon because of it's ammo and rate of fire.
---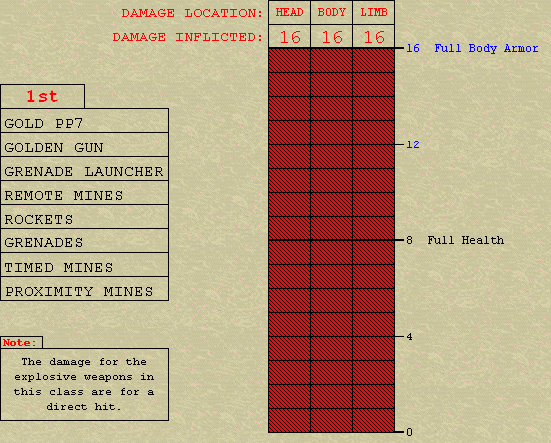 ---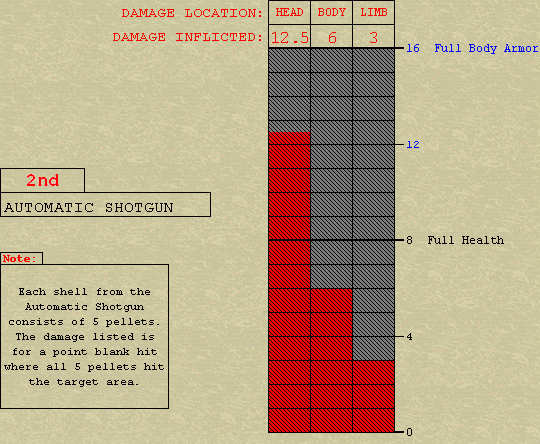 ---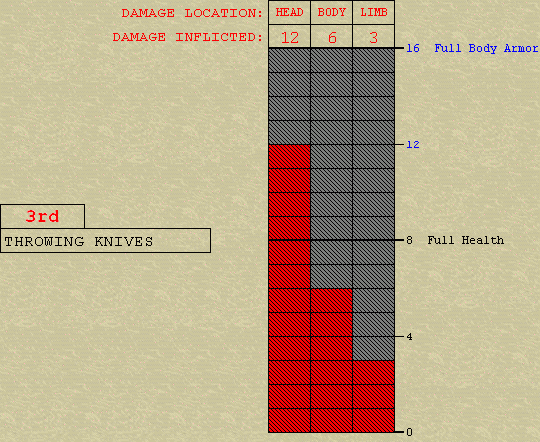 ---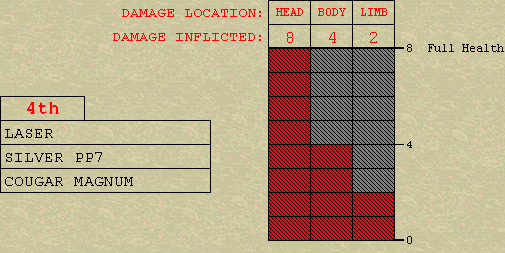 ---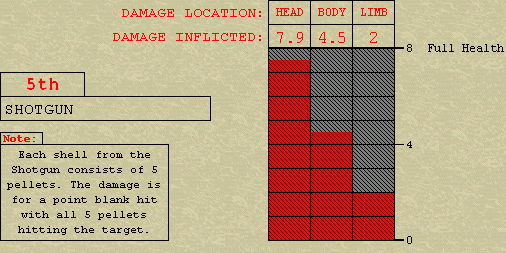 ---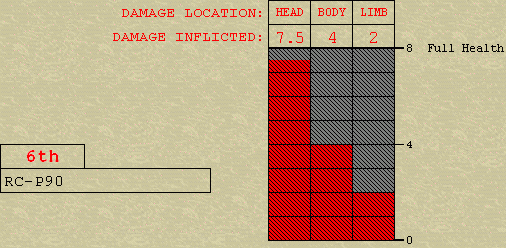 ---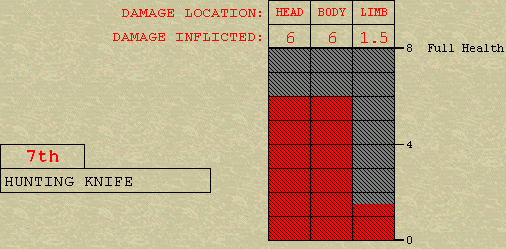 ---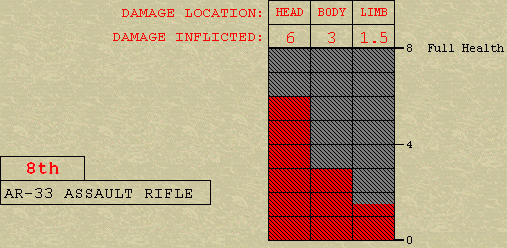 ---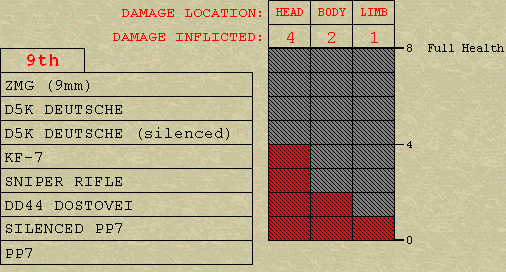 ---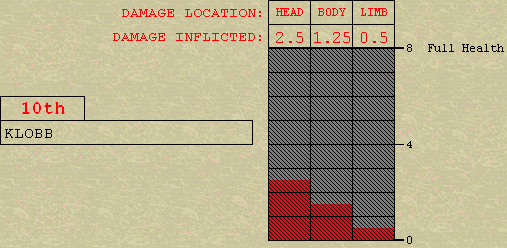 ---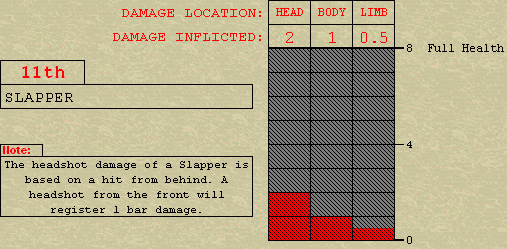 ---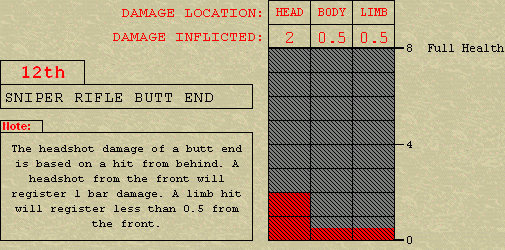 ---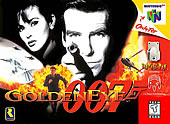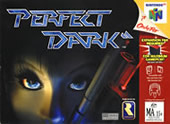 Click image to visit our
Perfect Dark Content