GOLDENEYE: ROGUE AGENT COMMUNITY DAY @ EA LA
PHOTOS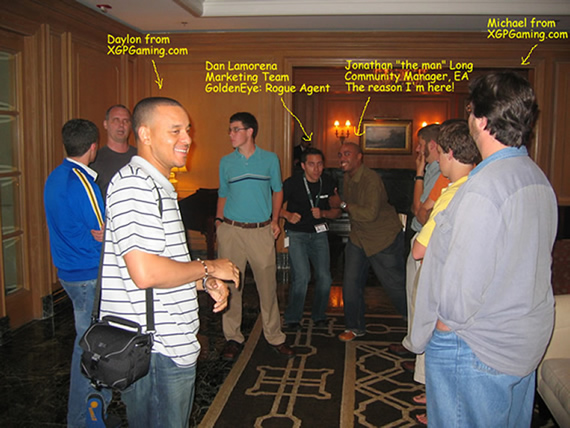 The gathering of the community day participants Thursday night. Only about have of us here in this photo. You can see my new buddies from XGPGaming.com! Cool guys and check out their site!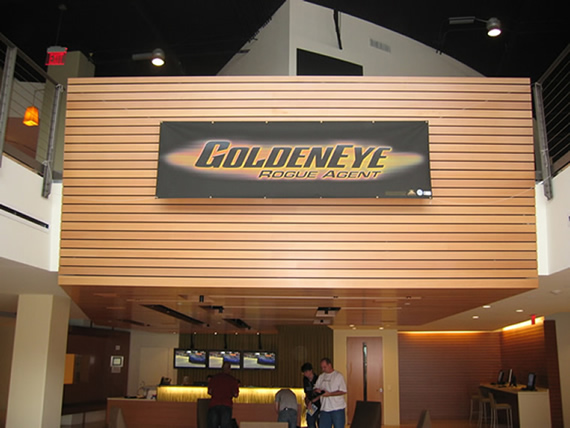 Well I was wondering about the GoldenEye aspect of the name but as you can see, it's a big part of the title. Looks great don't you think?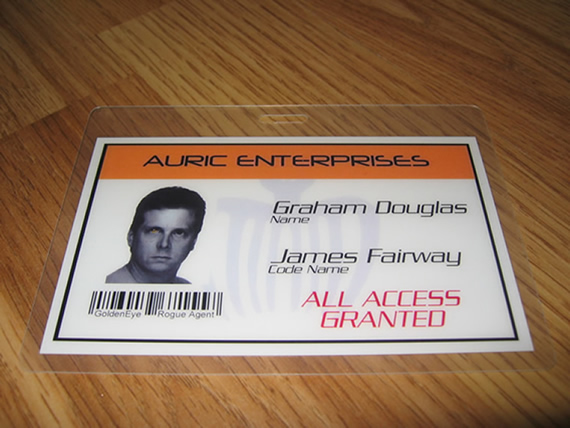 Look deeply into my eyes.....some cool graphic work from EA on my picture as now I'm the true GoldenEye!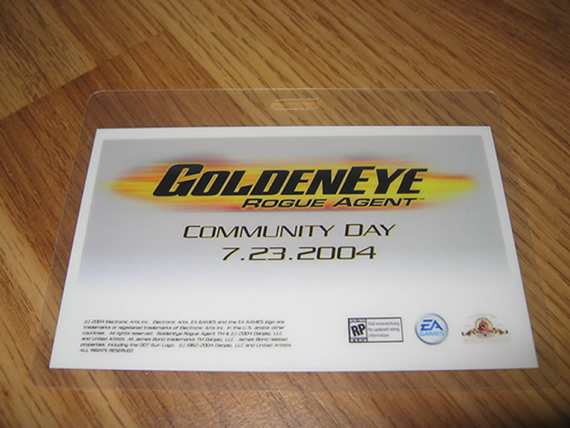 The backside of the pass. Personally, I just can't get enough of seeing the GoldenEye logo.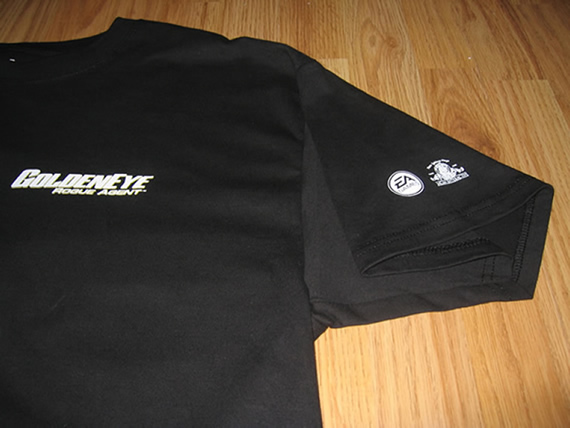 EA was cool enough to give us all t-shirts of the game.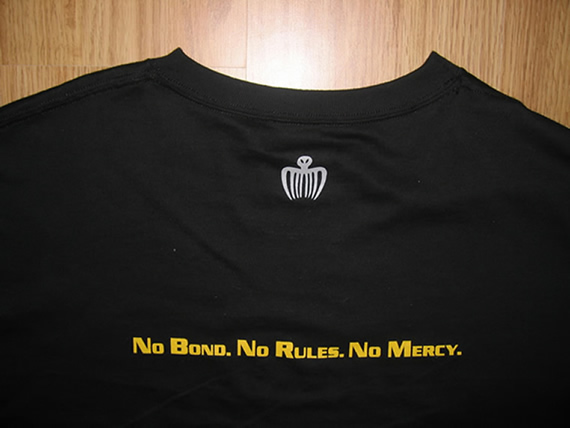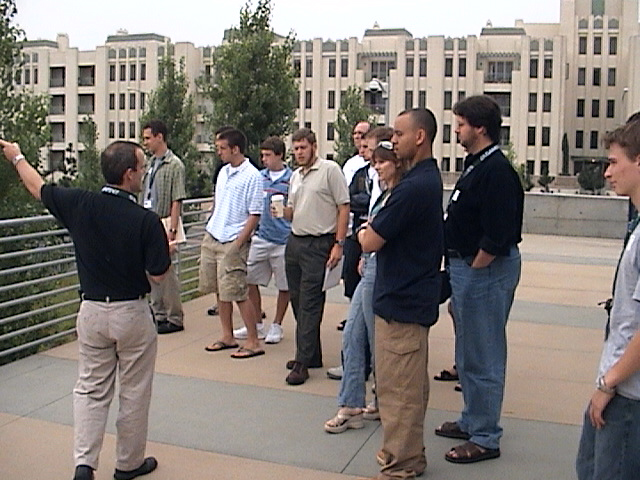 Here is that very imfomative fellow who gave us a tour of the facilities who could find his way around blind folded.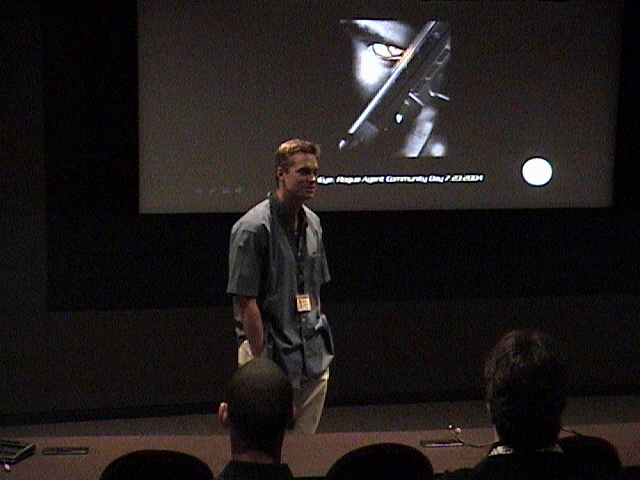 Here is Executive Producer Patrick Gilmore's presentation in the theater where he talks about the
concept of GoldenEye: Rogue Agent.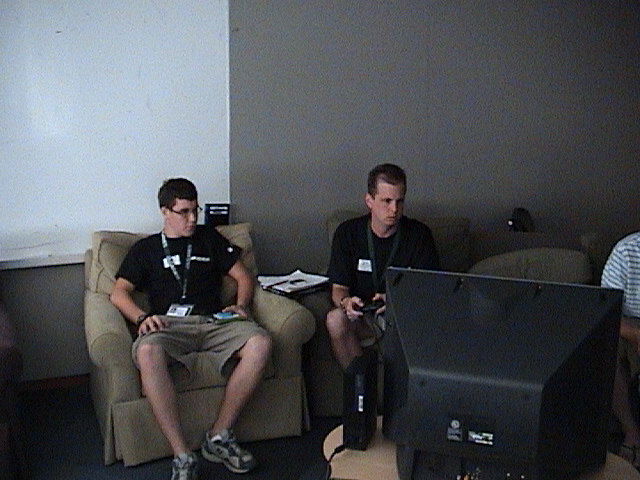 Here's a picture of me looking rather intense while playing in the lovely team meeting room.